Wholesale artificial flowers, very good price and a very wide range
Artificial Flowers
Artificial flowers are a popular choice for event decor due to their versatility and convenience. Unlike fresh flowers, artificial flowers do not wilt or fade, and they can be reused for multiple events. These flowers come in a wide variety of colors, shapes, and sizes, allowing event planners and hosts to create beautiful and unique designs that can be tailored to the specific needs of their event.
One of the most significant advantages of using artificial flowers is their cost-effectiveness. Real flowers can be expensive and are often only available in limited quantities during certain seasons. Artificial flowers, on the other hand, can be purchased in bulk and can be used repeatedly, making them a more affordable option for many events. Additionally, flowers when artificial can be purchased in any color or shape, providing greater flexibility in design and allowing event planners to create custom floral arrangements to suit their specific needs.
Artificial flowers are also an excellent choice for outdoor events or events held in hot or humid environments. Natural flowers can wilt and droop in the heat, which can be a concern for outdoor events, but flowers that are artificial can withstand these conditions without any loss of quality or beauty. Similarly, for events that require floral arrangements to be set up in advance, artificial flowers are a better option as they can be arranged and prepared ahead of time, without the need for refrigeration or careful handling.
Another benefit of using an artificial flower is that they are hypoallergenic, making them an ideal choice for events where guests may have allergies. Unlike fresh flowers, which can trigger allergic reactions in some people, artificial flowers do not produce pollen and do not have a scent, making them a safer and more comfortable choice for all guests.
Artificial flowers are also a popular choice for events with specific themes, such as a winter wonderland or a beach party. Since artificial flowers can be purchased in a wide range of colors and styles, it is easy to create floral arrangements that fit the theme and style of the event. For example, for a winter-themed event, white artificial flowers can be used to create a beautiful and festive atmosphere, while for a beach-themed event, tropical artificial flowers can be used to create a vibrant and colorful ambiance.
In addition to their use in event decor, artificial flowers can also be used in other ways, such as in DIY projects, home decor, and gifts. Artificial flowers can be used to create custom arrangements for home decor, such as centerpieces, wreaths, and wall hangings, and can be a thoughtful gift for friends and family.
In conclusion, artificial flowers are an excellent choice for event planners and hosts looking for a cost-effective, versatile, and beautiful floral arrangement option. With their wide range of colors, styles, and sizes, artificial flowers can be used to create stunning designs that fit any event or occasion, from weddings and corporate events to birthday parties and baby showers. With the added benefit of reusability, artificial flowers offer a practical and beautiful alternative to fresh flowers for any event.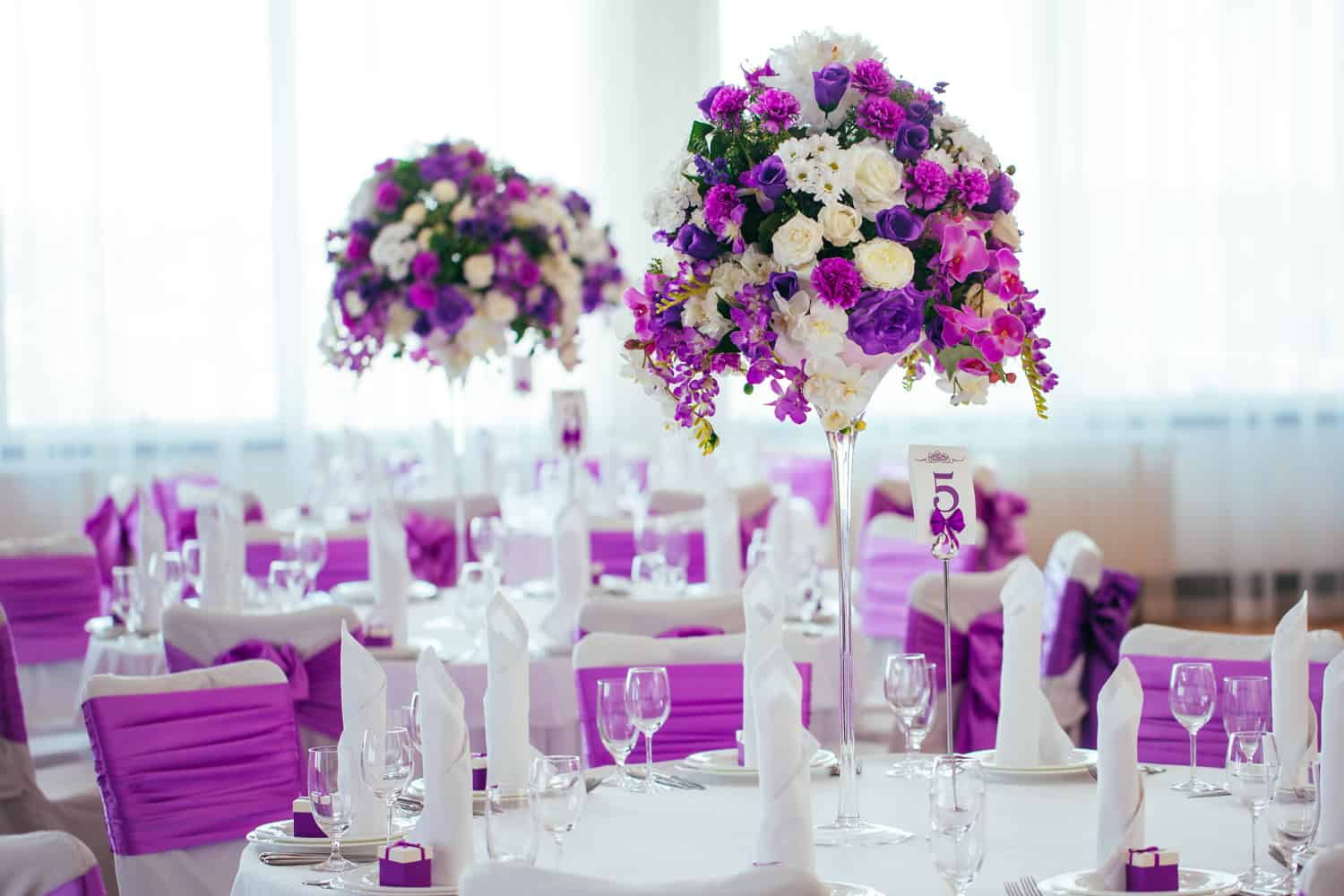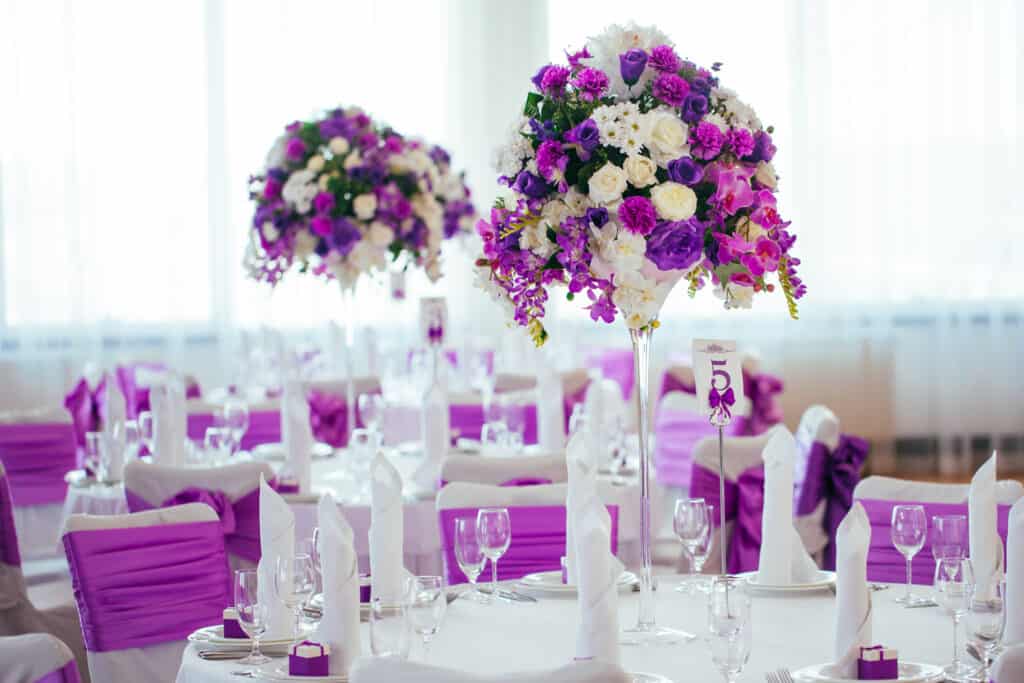 Gjergji H Tekstil offers a wide range of artificial flowers. You can create different compositions and very special decorations. We also offer the best price and quality in this sector. The designs we offer are very unique and very beautiful. You can find everything you need to decorate an event in the ideal way with us.
Gjergji H Tekstil eshte furnitori me i madh i tekstileve dhe i produkteve per arredim evetesh. Ofrojme shumllojshmeri produktesh, cmimesh dhe cilesishe. Gjithcka ju duhet per arredim eventesh e gjeni te Gjergji H Tekstil. Karrige te tejdukshem polikarbonat Ghost. Veshje per karrige e cila perdoret per arredim eventesh. Lule artificiale  per dasma dhe arredim evetesh te tjera. Pjata dekorative metalike, qelqi dhe polikarbonati ne materiale dhe ngjyra te ndrsyhme per arredim eventesh ne menyren me te mire. Shandan dekorativ metalik per tavoline.Restorantet jane nder bizneset me fitimprurese ne Shqiperi nese punohen mire. Sherbimi eshte primare ne kete lloje biznesi. Qe nga cilesia e ushqimit, Pastertia. Dizajni i gjithe restorantit, arredimi. Menyra se si sillet kamarieri me klientin. Gjithcka nderthuret dhe krijon nje restorant. I cili mund te jete shume i mire ose i keq. Ne eksperiencen time restorantet ne Shqiperi jane mjaft te mire. Ketu kemi parasysh restorantet qe kane standart. Por edhe restorantet e vogla kane cilesi ushqimi te mire. Gjithcka ju duhet per arredim resotranti e gjeni te Gjergji H Tekstil. Jemi lider ne sektorin e pecetave per restorante dhe mbulesave te tavolines. Ju mirpresim ne showroomin tone per me shume.