Wholesale napkins for restaurants, variety of qualities, materials and prices
When you go to a restaurant, you may not think twice about the napkins on the table. But napkins play an important role in the overall dining experience.
They help keep diners clean and comfortable, and they can also be used to add a touch of style to the table. In formal restaurants, napkins are often starched and folded in a particular way to add a touch of elegance and sophistication to the dining experience.
They can be folded into shapes such as fans or origami, or they can be made into intricate designs with decorative ribbons or other adornments. In more casual restaurants, napkins are often used to add color and vibrancy to the table.
Restaurants may offer a range of different colored napkins, and they can also be used to show off the restaurant's logo or brand. Napkins also help keep diners clean and comfortable.
They can be used to wipe up spills, and they can also be used to help keep hands clean while eating. For example, some restaurants may offer a "finger bowl" with a napkin in the center. This allows diners to dip their fingers in the water and then use the napkin to dry them off.
Napkin 100% Cotton
In the world, the restaurant business is very competitive. The quality of the food, the attention to detail, the décor, everything in detail down to the napkin selected and placed so carefully on the table.
But when we talk about napkins, we don't only talk about design, but also about comfort in use and functionality.
At Gjergji H Tekstil you will find 100% cotton napkins in different colors and designs. Everything you need, not only beautiful but also very comfortable to use.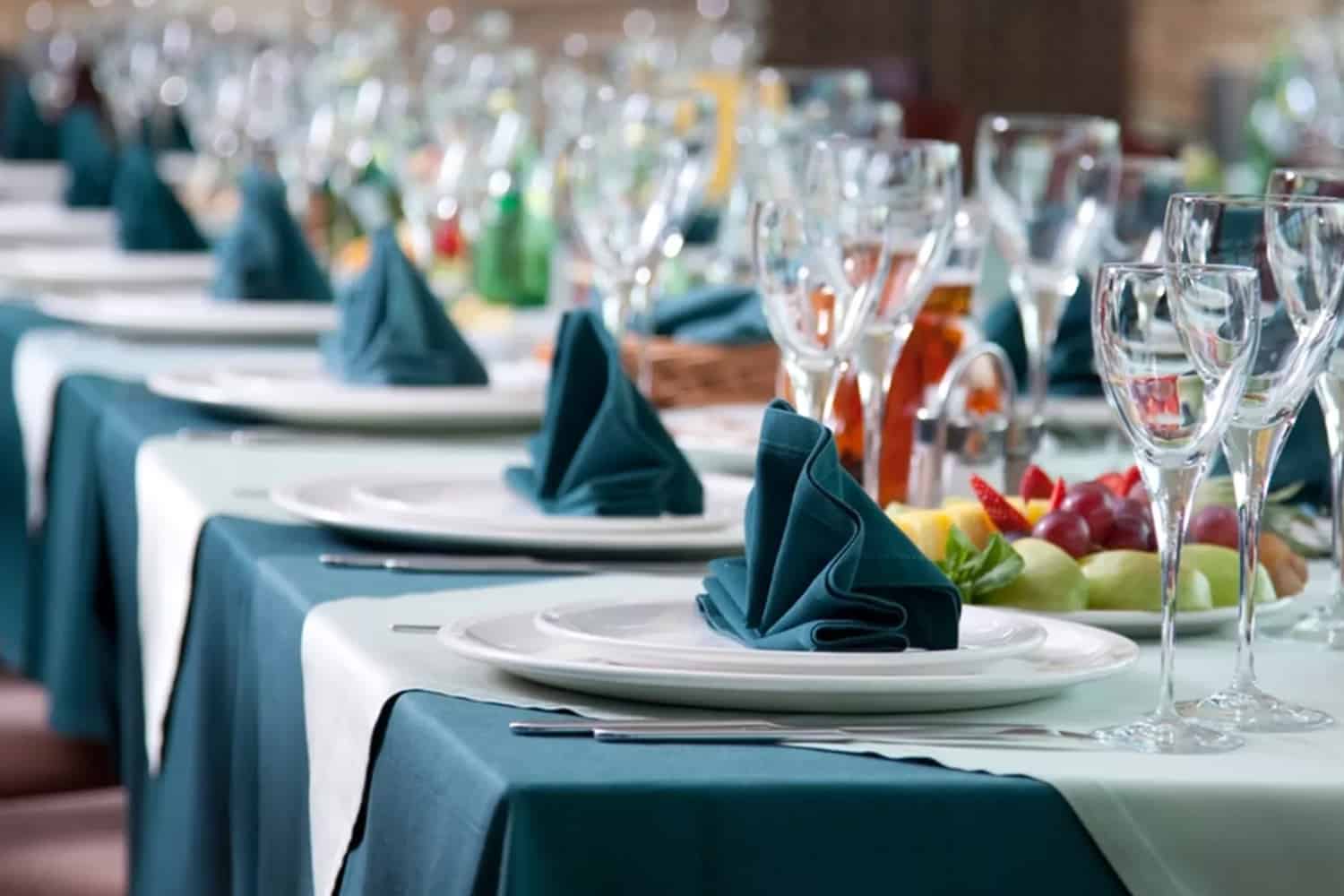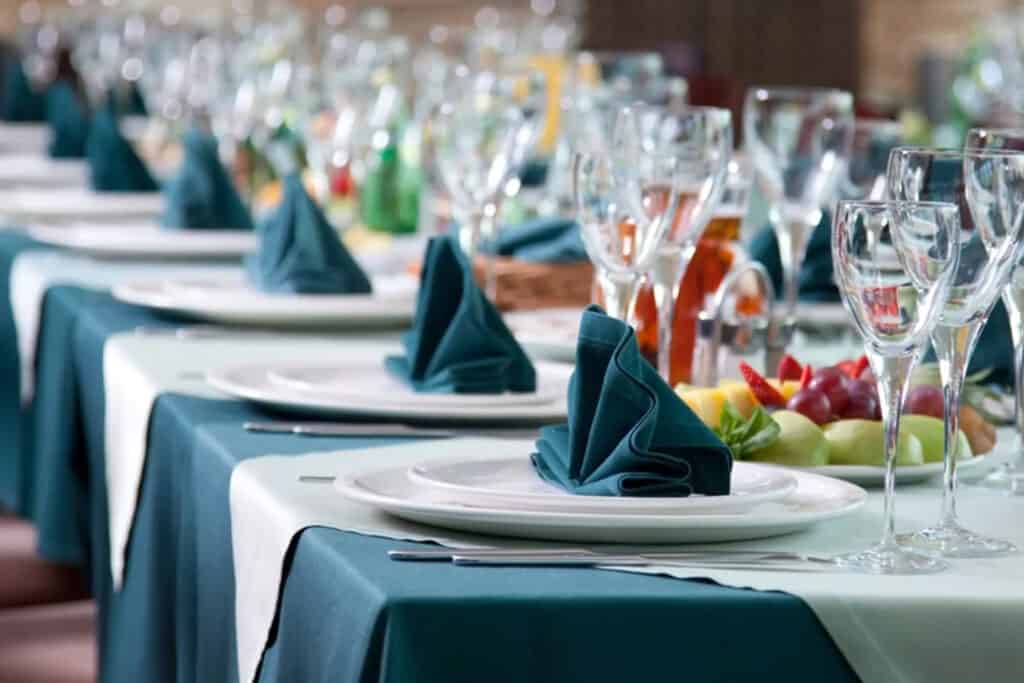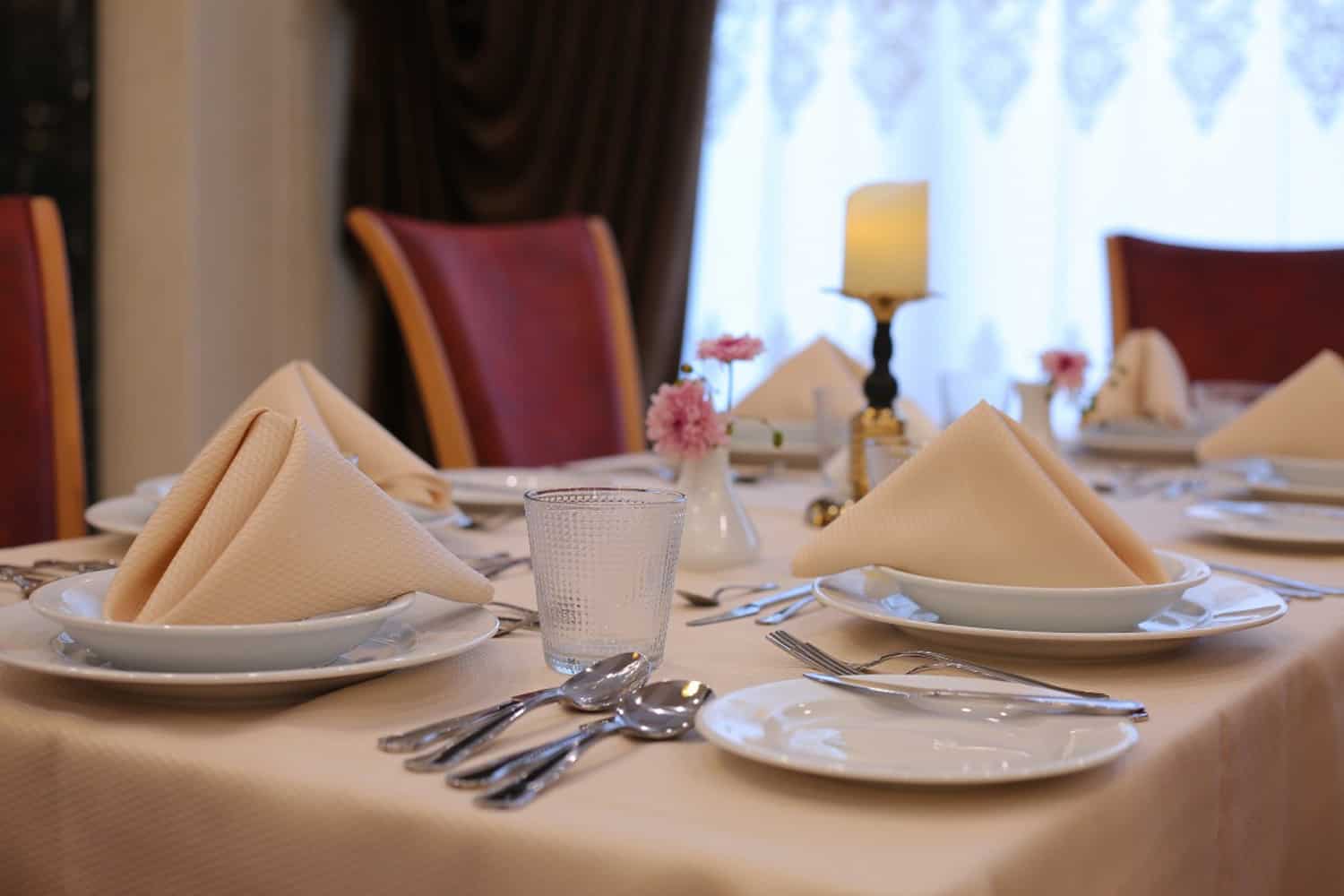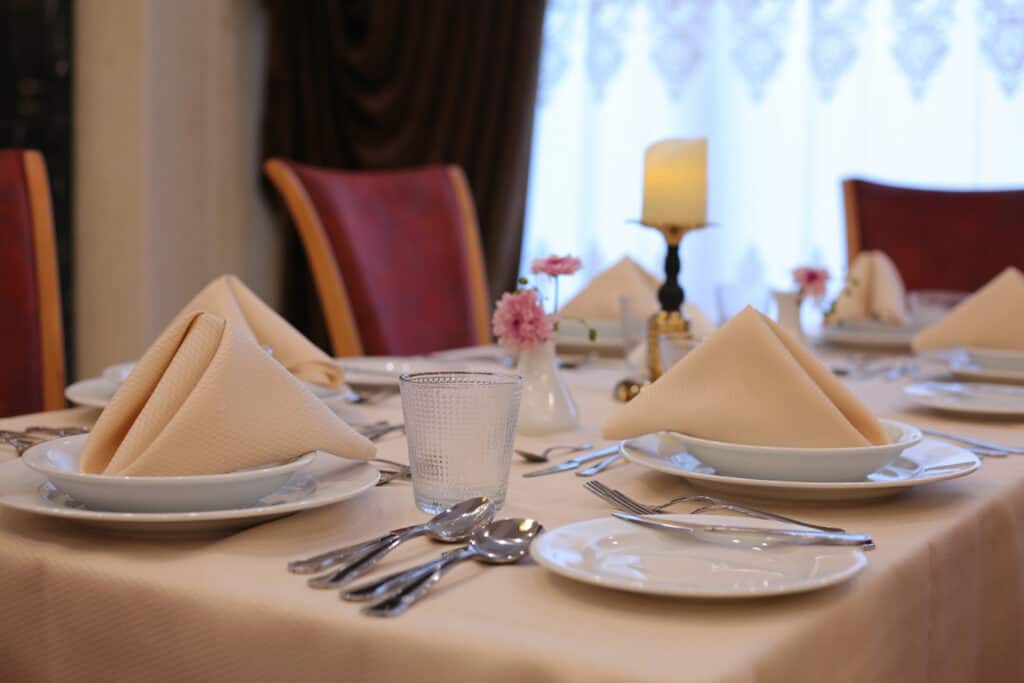 Mixed Napkins
To offer a wider range of offers and quality, we also offer napkins with cotton / polyester blends and other materials.
In this way, everyone finds themselves to furnish the restaurant according to their requirements and budget.
Everything you need to furnish a restaurant table with soft materials can be found here!
Restorantet jane nder bizneset me fitimprurese ne Shqiperi nese punohen mire. Sherbimi eshte primare ne kete lloje biznesi. Qe nga cilesia e ushqimit, Pastertia. Dizajni i gjithe restorantit, arredimi. Menyra se si sillet kamarieri me klientin. Gjithcka nderthuret dhe krijon nje restorant. I cili mund te jete shume i mire ose i keq. Ne eksperiencen time restorantet ne Shqiperi jane mjaft te mire. Ketu kemi parasysh restorantet qe kane standart. Por edhe restorantet e vogla kane cilesi ushqimi te mire. Gjithcka ju duhet per arredim resotranti e gjeni te Gjergji H Tekstil. Jemi lider ne sektorin e pecetave per restorante dhe mbulesave te tavolines. Ju mirpresim ne showroomin tone per me shume. Te ne gjeni gjithcka ju duhet. Oferta me e mire eshte te Gjergji H Teksil. Kursejini kohen vetes dhe energjine. Gjergji H Tekstil duhet te jete zgjidhja juaj e vetme. Lider ne sektorin e tekstileve ne Shqiperi dhe jo vetem. Ofrojme cmimin dhe cilesine me te mire. Nuk keni nevoje te shkoni as gje kundi tjeter, eja te Gjergji H Tekstil.