Wholesale decorative chairs for restaurants and events
Decorative chair: The Ghost
Introducing the Ghost Polycarbonate Chair – the perfect blend of modern style and comfort. The Ghost Polycarbonate Chair is the latest in modern furniture design. It features a sleek, minimalist design that is both stylish and comfortable.
The chair is made from a transparent polycarbonate material that is both lightweight and durable. It can be used both indoors and outdoors, making it a great choice for any space.
The design of the Ghost Polycarbonate Chair is simple yet elegant. The chair features a single curved backrest and four slender legs that provide support and stability.
The transparent material allows light to pass through, creating a unique and eye–catching effect. The chair is stackable, making it easy to store away when not in use.
The Ghost Polycarbonate Chair is perfect for any modern home or office. It adds a touch of class and style to any space and is sure to be a conversation starter. The lightweight and durable material makes it ideal for both indoor and outdoor use. It is also easy to clean and maintain.
The Ghost Polycarbonate Chair is a great addition to any modern home or office. Its sleek and stylish design is sure to be a hit with guests. With its lightweight and durable material, it is perfect for both indoor and outdoor use. So, if you are looking for a modern piece of furniture that is both stylish and comfortable, the Ghost Polycarbonate Chair is the perfect choice.
The Louis XVI portrait chair is truly a timeless traditional design that has been popular since its inception in the 1700s. In 2002, French designer Philippe Starck reimagined the design of this decorative chair in a revolutionary way: He made it plastic. A very hard piece of clear plastic, to be specific. Manufactured and sold by Italian furniture company Kartell, the Louis Ghost Chair simplified the elegant lines of its predecessor into a decorative wire-free, geometric chair that could be formed from a single piece of polycarbonate. Despite being unlike anything else on the market, Starck's Louis Ghost chair was an instant success.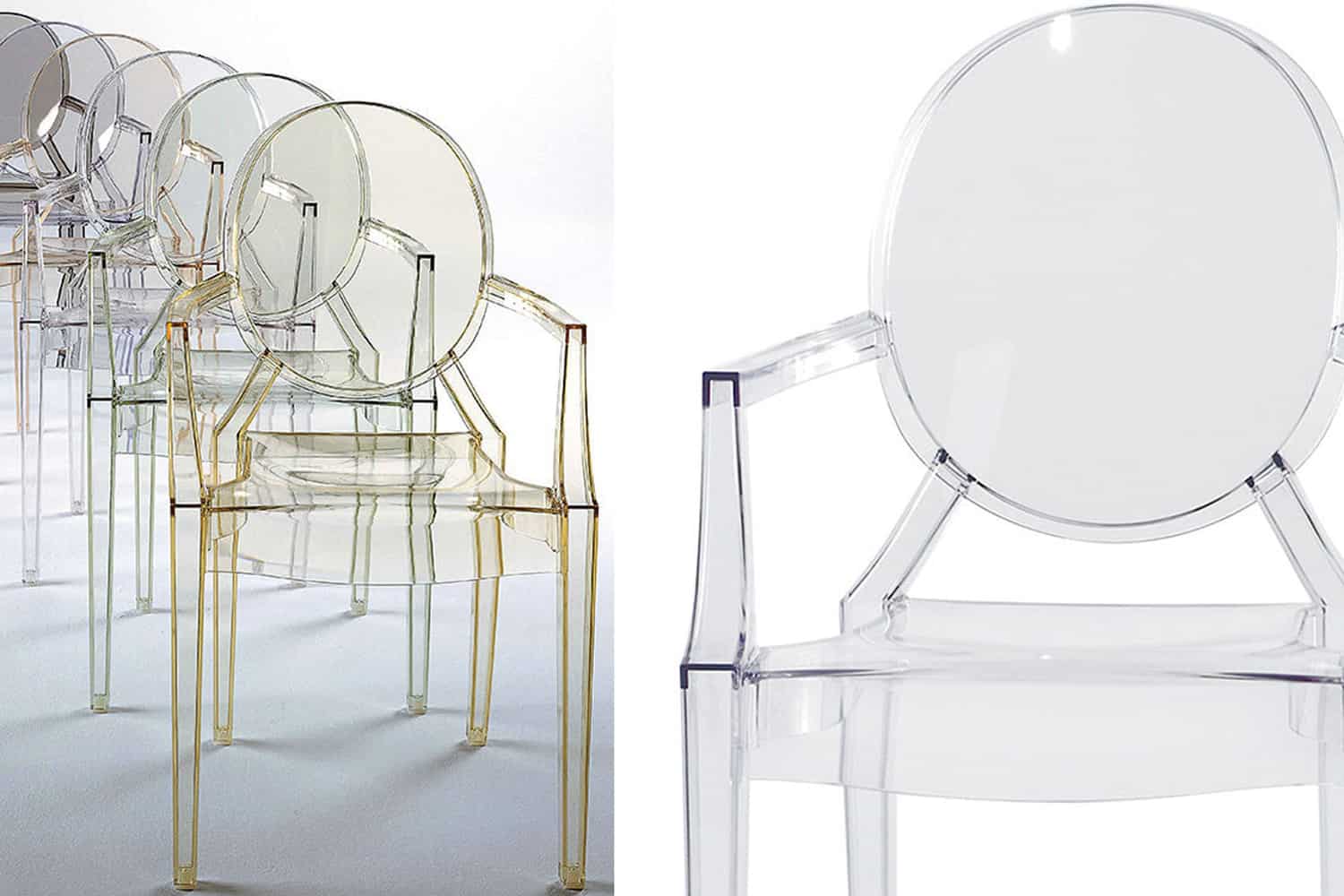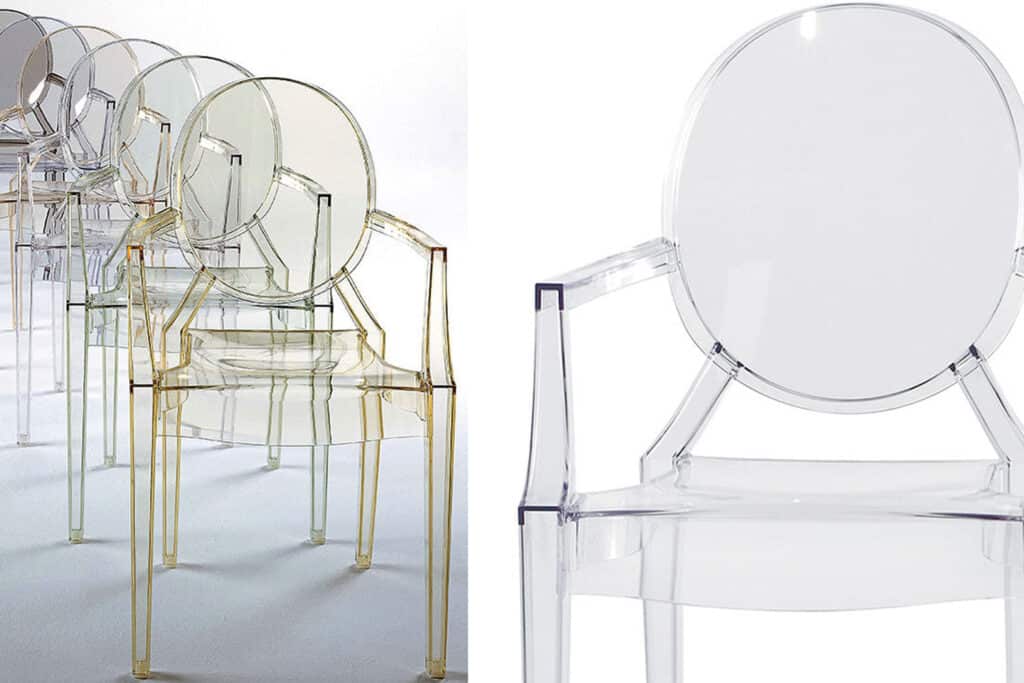 Amazingly comfortable, it has graced the pages of high-end magazines and graced formal and modern furniture. Because the chair is transparent (although it is also produced in several colors, white, matte, black and glossy black), it acts as a chameleon and can easily fit into any space, regardless of design style or color palette. colors.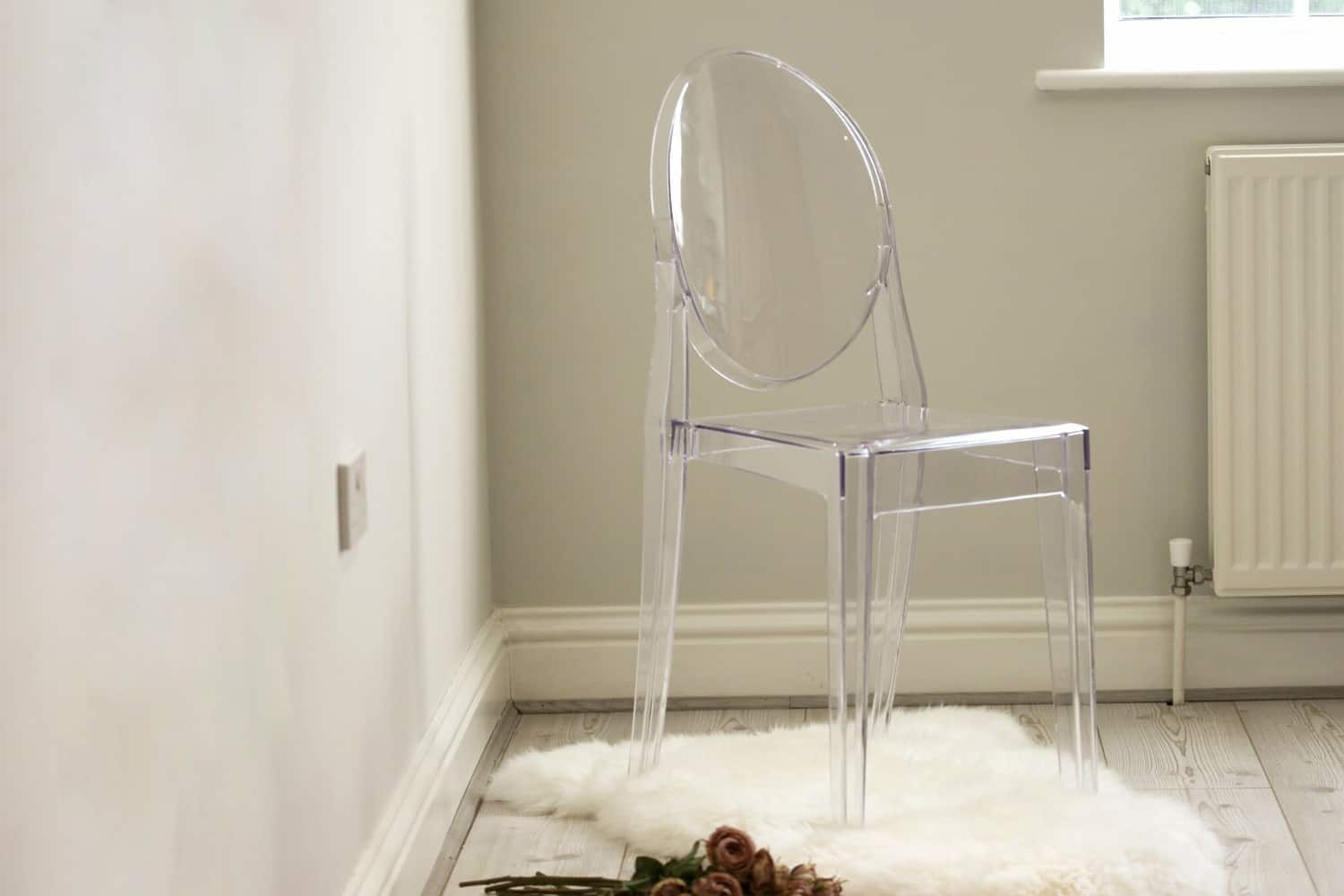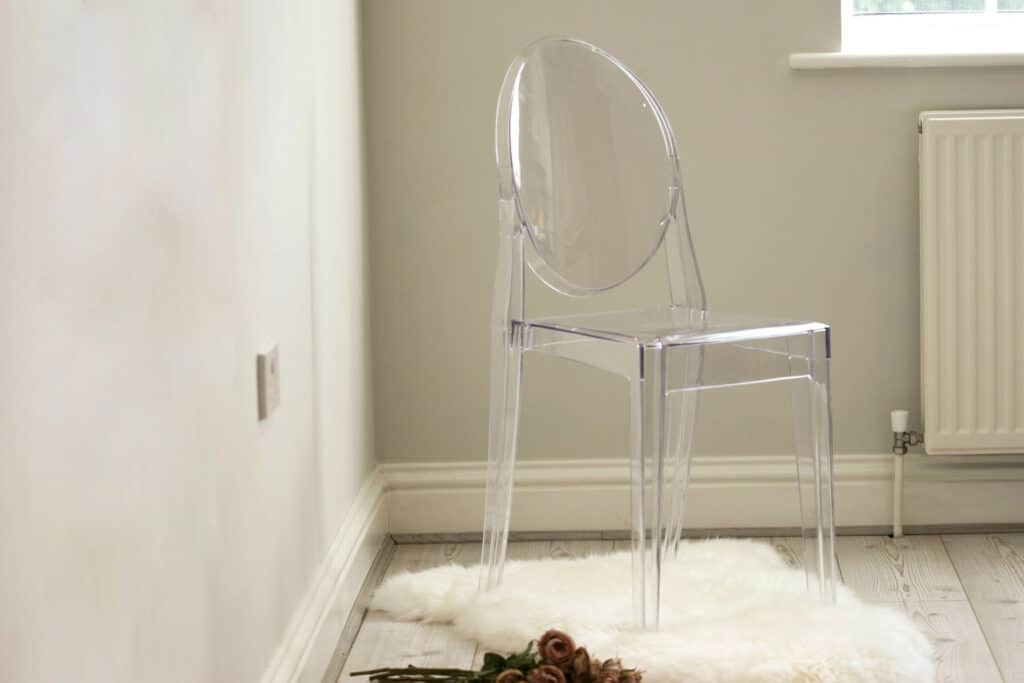 This decorative ghost chair is just as appropriate around a dining room table as it is next to a fireplace, restaurant table, wedding hall, or hotel room. The fact that the chair is transparent also makes it a great solution for furnishing small spaces. The ultra-slim seat takes up no visual space, so it doesn't overwhelm a room and light can pass through, helping to keep any space airy.
An extra-large Louis Ghost chair avattage? Because it is a solid piece of plastic without any joints or screws, this decorative chair is itself strong and can withstand being left outside in the rain and cold without a problem. Experiments were even done to test the strength of this decorative chair by dropping it from five stories high and it did not break.
You can find this decorative chair at Gjergji H Tekstil with the best quality and the most fantastic price.